Check In
​At the kiosk tap the screen and it will begin to load. Initially this can take 30 seconds or more until its recovered from it's "sleep mode". A white screen will appear. This is the loading screen. Tap the screen every so often to be sure it loads. Eventually the FTIG iSportsman home page will appear and you are ready to checkin.
Tap the Check In-Out tab. Enter your Username or Permit # and password or personal pin # to login. Next choose the activity you will be participating in from the list. After choosing your activity you may pick the areas you wish to sign out for from a list or a map. Click "I Accept" on the acknowledgment displaying your required "check out by" time. Once you have chosen your areas click next and Confirm your checkin. Be sure to click Log Out and Return to home page before leaving the kiosk.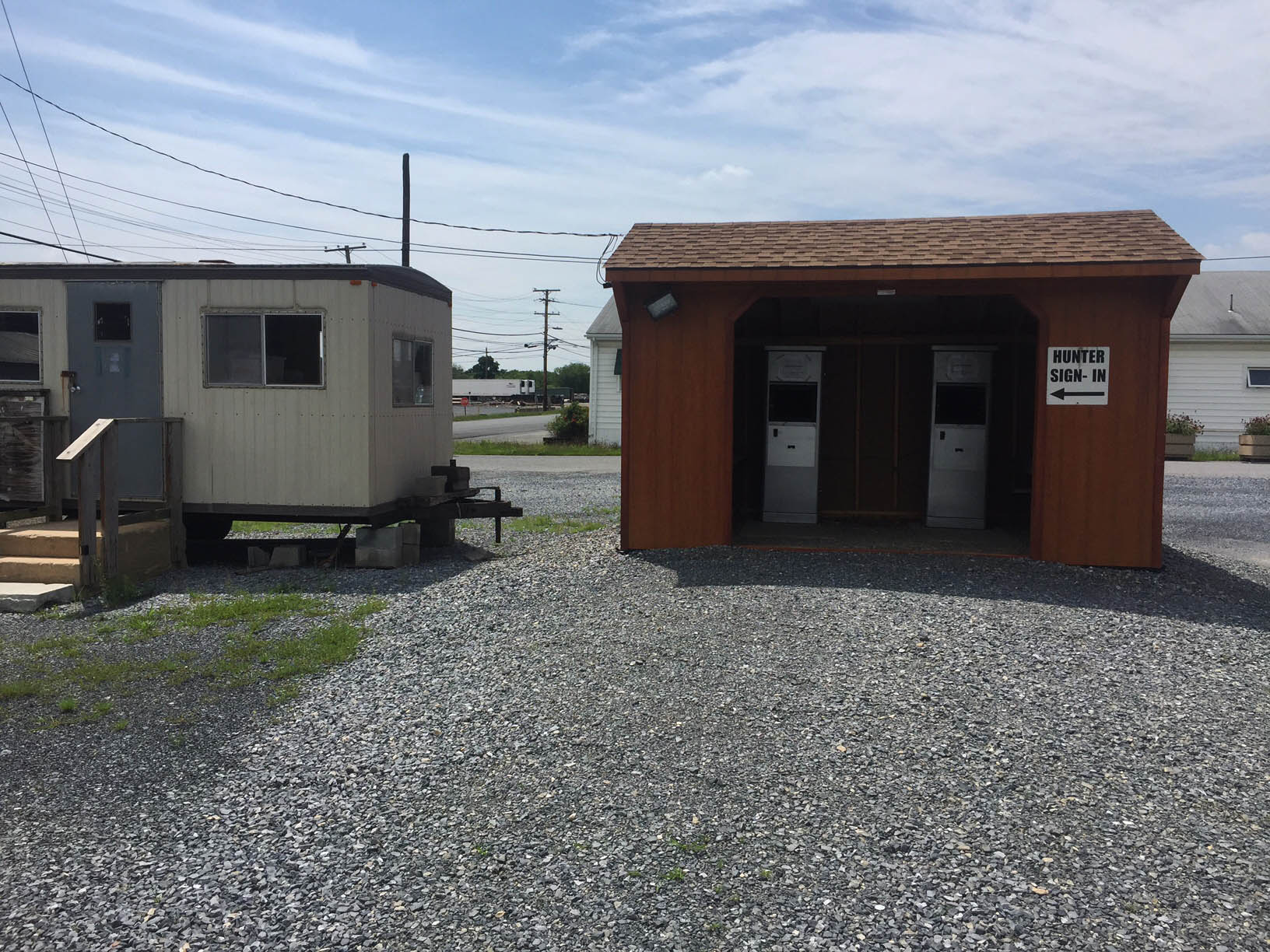 ​Check Out
​ To check out: Click Check In-Out and Log in as you did for check in. Click Check Out at the top. It will ask if you harvested any Game. If not cllck No and then Confirm Check Out.
Be sure to log out before you leave the kiosk. If you harvested Game click Yes. Click on the game you harvested and fill out the required details for the harvest.
Check-in Kiosks located along Service Road across from Bldg 11-9. MAP