FIREWOOD YARD POLICY AND INSTRUCTIONS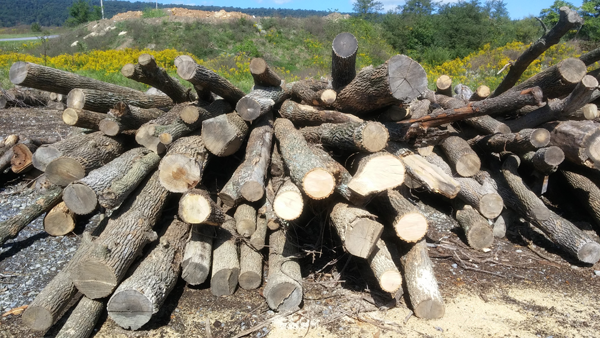 How to Register
The following information will explain the registration process, how to pay for Firewood, and how to purchase a Firewood permit.
New Registrants
To Register: Click the "New User" tab and fill in all the general information forms. After that is completed additional registration information is requested. All forms in marked in "red" are required and must be filled out to purchase Firewood permits. Be sure to choose a username and password that you will remember.
Once registration is complete you will be viewing your Accounts page. This is where you manage your profile. Once logged in, under the My Account tab, click Account Details and this is where you can manage your account and update user information such as vehicle, address, phone etc. This is also where you can change passwords.
Returning Registrants
If you have registered with iSportsman before you do not need to register again. Each year, participants must review safety information and firewood policy and obtain an annual firewood permit to buy firewood at Fort Indiantown Gap. All registration information (address, phone, vehicles, etc) must remain current throughout the entire year. If something has changed please log into your account and update it accordingly. See the above paragraph for how to update your account details.
Obtaining Permits
If you are new to iSportsman you must first complete your registration. After registration is complete review of safety information and firewood policy are required to be completed before a yearly permits can be obtained.
Click "Available Permits". An acknowlegement page will appear during checkout. Please read the policy and release statements before you acknowledge. Note: Separate permits are needed for firewood and hunting at Fort Indiantown Gap.
It is required that outdoor recreation participants print out all permits acquired. Permits must be carried at all times and be available for display when asked. Permits can be printed from a participant's account home page. Any questions should be directed to the email listed on the Contact Information page.
Permits are available each year starting in January and ending in December. Fort Indiantown Gap Firewood permits are valid from January 1 through December 31 each year.
Frequently Asked Questions: Click here
Firewood Yard Location: Located on Johnson Trail : Click for MAP
Once you have registered and acquired the annual firewood permit please follow the link below to purchase firewood through the Pennsylvania Customer Business Partner Portal. Your iSportsman permit number will be required to proceed.
Click Here: Pennsylvania Customer Business Partner Portal
Click Here: Customer Business Portal Instructions
Click on the 3R's below for important safety information